Article originally posted on www.erieinsurance.com

(opens in new tab)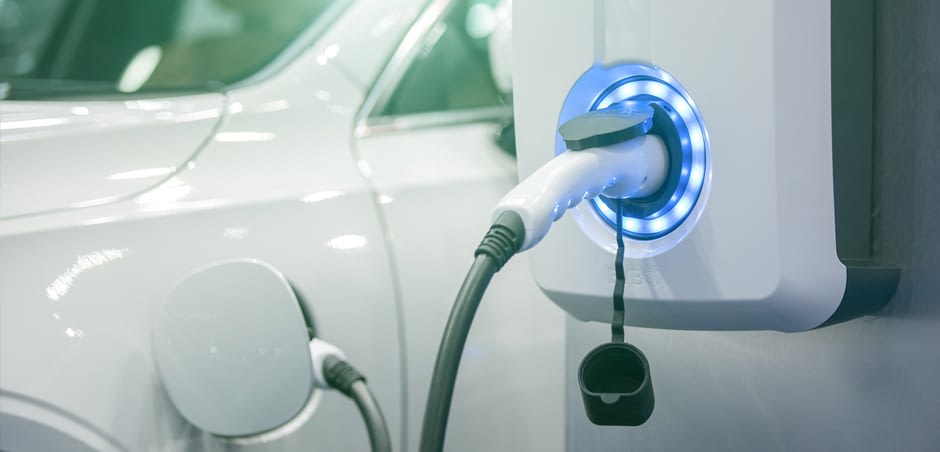 It's safe to say that hybrid and electric vehicles have become part of mainstream culture since they first burst onto the scene in the late 1990s.
Today, nearly every major automaker produces some type of hybrid or electric vehicle. In addition to small and midsize cars, there are now hybrid minivans and SUVs hitting the pavement. And, in response to the growing interest in alternative fuel cars, many gas stations and restaurants now feature charging stations for their patrons.
While gas-powered vehicles haven't completely become a thing of the past, many car buyers are contemplating whether a hybrid or an electric vehicle is a good fit for their lifestyle and their wallet.
Here, we've answered some fundamental questions to help you in your car-buying search.
What's the Difference Between Electric and Hybrid Cars?
An electric vehicle is powered solely by an electric motor, which needs to be charged through a power source rather than using an internal combustion engine.
Conversely, a hybrid vehicle has both a gas engine and an electric motor which work together to power the vehicle and deliver optimal fuel efficiency.
Did you know that there are two types of hybrid vehicles?
Conventional hybrids: With a conventional hybrid, you still fill up at the pump. The gas engine, in turn, powers the battery for the electric motor.
Plug-in hybrids: A plug-in hybrid, on the other hand, gives you the option to charge the vehicle by plugging it into a power source. This delivers more energy to the electric motor and allows for a longer electric-only driving time without using the gas in the tank (which you still need to fill up, although not as often as you would with a conventional hybrid).
What Are the Overall Pros and Cons of Hybrid and Electric Vehicles?
The U.S. Department of Energy's Office of Energy Efficiency & Renewable Energy offers the following considerations when shopping for a hybrid or electric vehicle:
Pros:

Fuel economy: With less trips to the gas station (or no trips at all), you'll use less fuel and spend less on gas than conventional vehicles.
Emissions: Electric vehicles have zero emissions. And while the exact level of emissions for hybrids depends on the make and model of the vehicle, they all emit less pollution than comparable gas-powered vehicles. In regions where low-polluting energy sources are used to generate energy, electric vehicles also tout a better life cycle of emissions than their conventional companions. This means that an electric vehicle will have a lower impact on greenhouse gases across each stage of its production and use.
Energy security: Relying more on electric power sources in place of imported petroleum can help improve our country's energy security.
Cons:

Purchase cost: Electric and hybrid vehicles can cost significantly more than gas-powered vehicles, oftentimes by thousands of dollars. However, in many cases, federal tax credits and state incentives are available to buyers of new hybrid and electric vehicles. Your local auto dealer can offer more information on these incentives.
What Should I Keep in Mind When Searching for a Hybrid Car?
Looking to buy a hybrid vehicle? Here are several factors you should consider:
Model options: Get to know the types of hybrid vehicles that are available. Some follow conventional vehicle models (a car cousin, if you will) while others have a design that's completely unique.
Safety: Features like antilock brakes, front-seat side air bags and full-length side curtain air bags should all come standard. Many models also offer additional safety options like back-up cameras and blind-spot indicators. The National Highway Traffic Safety Administration (NHTSA) and the IIHS are great resources for checking factors like crash-test scores and other safety ratings.
Features: From navigation systems to smartphone interfaces, the bonus features available in hybrids are extensive and vary from model to model. Do your research and think about which ones appeal to you. If you're considering a plug-in hybrid, also find out which models offer home charging units.
Cargo space: To accommodate the battery pack, hybrid vehicles tend to have less trunk space than traditional vehicles. This isn't an issue with electric vehicles. Payload capacity (the amount of extra weight your vehicle can carry) will also be decreased.
Cost of ownership: Depending on fuel prices, it could take several years (or even decades) to break even on the purchase cost and operating costs of your new vehicle. However, hybrid vehicles tend to include extensive warranties and the prices for replacement battery packs are becoming increasingly more economical.
See also: Is My New Car Covered Under My Existing Auto Policy?
Are There Additional Considerations When Looking for an Electric Vehicle?
While model options, safety concerns and extra features of electric vehicles are similar to that of hybrids, consider the following additional points if you're curious about going the electric route:
Range: How far can you drive before you will need your next charge? Understanding the range of an electric vehicle can help you determine if it's a good fit for your lifestyle. Nobody wants to get stranded during their daily commute.
Charging time: The length of time it takes to charge an electric vehicle can vary by make, model and battery type. "Topping off" a charge can take as little as 30 minutes, but a full charge on an empty battery can take 4 to 12 hours.
Cost of electricity: The cost to charge can fluctuate greatly depending on when, where and how you charge up. For example, if you plug in at home, costs can vary depending on the time of day and your energy provider's rates. Public charging stations are becoming more popular, so you should also find out what providers are in your area.
Cost of ownership: An electric vehicle doesn't have the same routine maintenance needs (and costs) as a gas-powered vehicle – for example, you won't have to worry about oil changes. This could potentially make it a more economical choice in the long run.
Should I Buy a Used Hybrid or Electric Vehicle?
You can always buy used, but do your homework first. According to Consumer Reports, there are a few factors to consider:
Rapidly evolving technology: Are you someone who likes to have the newest smartphone as soon as it hits the market? If so, buying a used vehicle may not be for you. From software and fuel economy to driving range and safety features, new hybrid and electric vehicles offer more advancements than their predecessors, even if it's only been a year or two.
Peace of mind: When you buy new, you know exactly who has been in the driver's seat and where the vehicle has been. There should be no surprises, and if there are, you'll most likely be covered by the warranty.
Depreciation: If you purchase new, in five years the vehicle can depreciate to nearly half its original value, although the rate of depreciation tends to be lower than that of gas-powered vehicles. If you choose to buy new, consider adding the Auto Security coverage endorsement* to your Erie Insurance auto policy for a few extra dollars per month. If you have a lease or loan on your vehicle, the endorsement can help if you have a covered loss and owe more on the vehicle than what it's worth.
Reliability: Used car shoppers should look for vehicles that have a proven track record of reliability. If you spot a car you're interested in, do your homework to see how it has performed since the year of its release. This includes the battery pack, too.
Is a Hybrid or Electric Vehicle More Expensive to Insure?
Wondering how your new electric or hybrid car might affect your insurance bill? You can always ask your local ERIE agent to run a quote for you before you buy your new ride so you know exactly what to expect.
Remember: Insurance costs vary by make and model. However, being a safe driver tends to be the most important factor of all.
Learn more in these related explainers:
Is It Worth It to Make the Switch and Purchase a Hybrid or Electric Vehicle?
There's only one person who can answer that question: you.
Do your research. Find out what you value, what you're willing to be flexible about (do you really need the extra cargo space?) and what's non-negotiable.
Find Your Perfect Fit
Whether you decide on a gas, hybrid or electric vehicle, we believe your car insurance should fit your life. And you deserve a perfect fit.
That's why your policy comes with your very own local ERIE agent who will give you that personal touch. Talk to your local ERIE agent to get a no-obligation auto quote.
*Vehicle is considered new when less than two years old. Eligible vehicles must carry both comprehensive and collision coverage, and replacement must be made with a comparable model. The endorsement is sold on a per-vehicle basis, not per-policy and contains the specific details of the coverages, terms, conditions and exclusions. New vehicle replacement and better vehicle replacement do not apply to leased vehicles. Only auto lease/loan security applies to a leased vehicle. When payment is made under new vehicle replacement or better vehicle replacement, auto lease/loan coverage will not apply. Coverage is not available in all states. Insurance products are subject to terms, conditions and exclusions not described here. Coverage does not include items such as overdue payments and carry-over balances from previous leases/loans, etc. Ask your agent for details.

A better insurance experience starts with ERIE.
Haven't heard of us? Erie Insurance started with humble beginnings in 1925 with a mission to emphasize customer service above all else. Though we've grown to reach the Fortune 500 list, we still haven't lost the human touch.
Contact Christopher Peters Insurance today to experience the ERIE difference for yourself.
Filed Under: Car Sense
|
Tagged With: Auto Insurance, Car Insurance