Article originally posted on www.erieinsurance.com

(opens in new tab)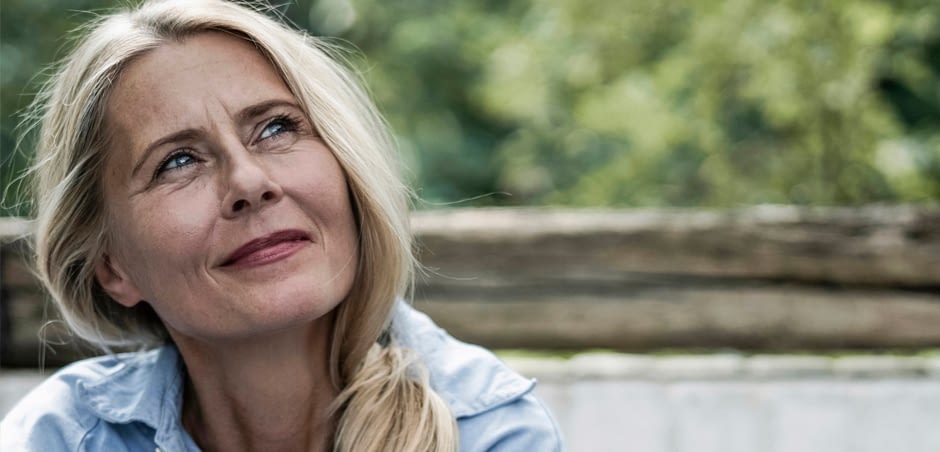 Life insurance is important to protect your family's financial future. Who you name as a beneficiary can be just as important as your initial decision to purchase life insurance. It's a big job, which is why it's important to choose the right person – someone who's trustworthy and knows what matters most to you.
Your local ERIE agent is here to help you determine the right beneficiary (or beneficiaries) for your unique situation. For general answers to common questions, keep reading.
What is a beneficiary?
A beneficiary is a person or entity designated to receive the funds from your life insurance policy in the event of your death. A beneficiary can be a person, business, trust, charity, church, or even a school. And an insurance policy can have more than one beneficiary, as well.
When selecting a beneficiary, a policy owner should select someone with "insurable interest" in the life of the insured. Insurable interest generally means that the beneficiary will incur some type of loss should the life insured pass away. Those with insurable interest often include, but are not limited to:
Spouses, domestic partners, fiancés, or common-law spouses
Divorced spouses (if there is a financial dependency, such as children or a property settlement specified in a divorce decree)
Parents
Legal guardians with permanent custody
Grandparents
Children
Siblings
Business partners (Learn more about key person life insurance and business continuation)
Why do I need a beneficiary?
Naming a beneficiary lets your insurance company know who should receive the policy benefit upon your passing. At Erie Family Life, we require our policyholders to name a beneficiary when purchasing life insurance.
If a beneficiary is not named, your family could have to go through probate court before receiving any insurance funds. This process delays the benefit payment while subjecting your loved ones to a complicated and costly legal process as they grieve.
How to choose a beneficiary

Choosing a beneficiary depends largely on how you'd like your life insurance to be used upon your death. If you have young children, naming a spouse or close family member you trust as your beneficiary and memorializing your wishes may be one way to provide for your children's care in your absence. Grown children could use the insurance benefit to help pay for college. And if you choose a charity, the funds will go toward a cause close to your heart.
In short, who you choose as a beneficiary is dependent on your values and lifestyle. Here are some answers to common questions about beneficiaries to help you make your decision:
What if my beneficiary dies?
In the event you outlive your beneficiary, you should always call your insurance agent to update your policy. And ideally, you should always name a primary and contingent or secondary, beneficiary. Naming a contingent beneficiary makes it clear who should receive your insurance benefit if a primary beneficiary is deceased.
What if my beneficiary is a minor?
If you name a minor as a beneficiary, you should also name a guardian – someone who can manage the insurance funds until they turn 18. If you don't want to name a guardian, you can always name your estate or living trust as the beneficiary, then include instructions on how the insurance money should be used. But when it comes to estate planning and wills and trusts, you should consult a legal and/or tax professional.
What if I don't have any children?
Your life insurance beneficiary should be a person or entity that you are comfortable naming as the beneficiary of your life insurance proceeds. If your beneficiary is a person, that individual should have an insurable interest in your life. An important part of choosing a beneficiary is making sure the funds are used in a way that honors your wishes.
What if I want to leave money to a charity, school, or church?
Your local ERIE agent can help you determine a way to honor your charitable wishes while making sure your family is protected, too. If you decide to name a charity as a beneficiary, it's recommended that the amount should be consistent with an established pattern of giving or support.
Can you choose a pet as a beneficiary?
This isn't as far-fetched as it may sound. Some people have left small fortunes behind to their pets. However, most insurance companies, including ERIE, won't let you name a pet as a beneficiary. If you're concerned about protecting your furry friends, name a trustee that will care for them after you're gone.
What do I do after selecting a beneficiary?
After you find the right fit, you can inform your beneficiary of their new role. Here's how to put them in the best position possible:
Discuss your policy. No one likes talking about death. But it's important to have a conversation with your beneficiary. You may want to discuss who your insurance company is and where they can find your policies when you pass. You can advise your beneficiary of why you chose them and what your final wishes are. Be prepared if they suggest an alternative or need more information.
Update your information. When your funds are being distributed, any inaccuracy in policy documents can slow down the payment process. List your beneficiary with up-to-date contact information including an address, phone number, and his or her relationship to you. This goes for organizations, too.
Review your policy frequently. As your priorities change, so will your policy. Review your policy at least once a year and after significant events like the birth of a child, death of a beneficiary, marriage, or divorce. Update your beneficiaries as needed and make sure your funds are in the right hands based on your current situation.
Protect the ones you love
Your life insurance policy should reflect what you value most. Choosing the right beneficiary is as personal as choosing the right coverage. That's why we're here to help you do both.
At ERIE, we know life is not a one-size-fits-all scenario. Each family dynamic is unique and we're here to provide you with specialized guidance when it comes to protecting the people who matter most to you. Ask us how we can help protect your legacy. Find a local agent to learn more about life insurance* from Erie Family Life.
*ERIE® life products and services, provided by Erie Family Life Insurance Company, based in Erie, Pa., a member of Erie Insurance Group, are not available in New York.

A better insurance experience starts with ERIE.
Haven't heard of us? Erie Insurance started with humble beginnings in 1925 with a mission to emphasize customer service above all else. Though we've grown to reach the Fortune 500 list, we still haven't lost the human touch.
Contact Christopher Peters Insurance today to experience the ERIE difference for yourself.
Filed Under: Life Sense