Article originally posted on www.erieinsurance.com

(opens in new tab)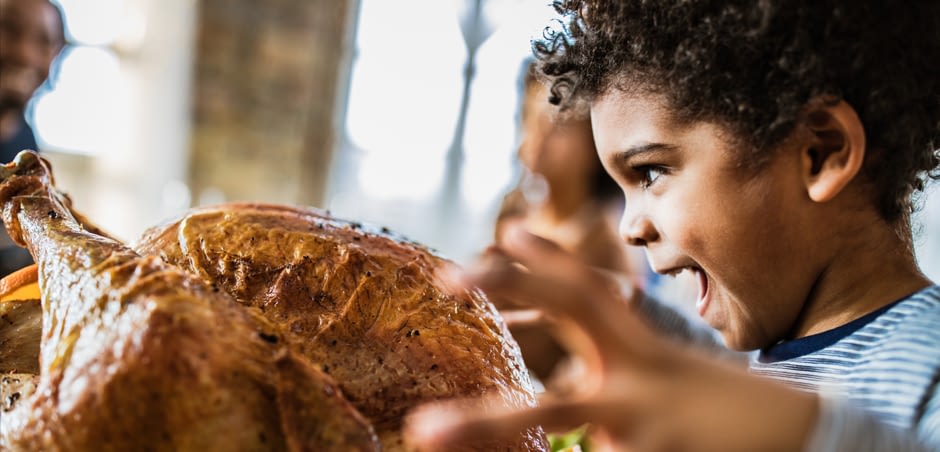 Beyond true holiday emergencies like kitchen fires, there are other, more minor issues that still have the potential to cause panic like getting your bird cooked on time for dinner.
You also might have questions like: How long should I cook my turkey? And how do I know it's really done?
Don't worry: You got this! Here are some handy food safety resources from the United States Department of Agriculture (USDA) that can give you the info – and confidence – you need.
Meat and Poultry Hotline: Sometimes, you just want to talk to a real person. With this free hotline, solving your turkey emergency is only a phone call away. Call the USDA Meat and Poultry Hotline at 1-888-MPHotline (1-888-674-6854). The line is staffed with food safety and nutrition experts on weekdays from 10 a.m. to 6 p.m., and on Thanksgiving Day from 8 a.m. to 2 p.m. (Night owl? Don't sweat it – callers can listen to pre-recorded food safety advice 24/7.) Since debuting in 1985, the USDA Meat and Poultry Hotline has answered more than 2 million phone calls about safe storage, handling and preparation of meat, poultry and eggs.
Ask USDA: How long can I keep a cheese plate out before it needs refrigerated? How do I know if my leftovers are still safe to eat? Get quick answers online from Ask USDA, a well-organized database of the top-asked questions from the hotline. Bonus: Live chat is available during specified weekday hours.
Email: If email's more your thing, fire off a question to MPHotline.fsis@usda.gov.
Let's Talk Turkey: Check out the USDA's "Let's Talk Turkey" time and temperature guides for thawing, roasting, storing and reheating your turkey.
A Heaping Side of Peace of Mind
Want more Thanksgiving tips? Check out our related blog stories on how to prep your kitchen for Thanksgiving and tips for hosting the big dinner at home.
At the holidays and every day, home is where love lives and memories are made. That's why it's worth protecting with homeowners insurance you can trust. New to ERIE? See what makes us different or find a homeowners insurance agent in your neighborhood.
ERIE® insurance products and services are provided by one or more of the following insurers: Erie Insurance Exchange, Erie Insurance Company, Erie Insurance Property & Casualty Company, Flagship City Insurance Company and Erie Family Life Insurance Company (home offices: Erie, Pennsylvania) or Erie Insurance Company of New York (home office: Rochester, New York). The companies within the Erie Insurance Group are not licensed to operate in all states. Refer to the company licensure and states of operation information.
The insurance products and rates, if applicable, described in this blog are in effect as of July 2022 and may be changed at any time.
Insurance products are subject to terms, conditions and exclusions not described in this blog. The policy contains the specific details of the coverages, terms, conditions and exclusions.
The insurance products and services described in this blog are not offered in all states. ERIE life insurance and annuity products are not available in New York. ERIE Medicare supplement products are not available in the District of Columbia or New York. ERIE long term care products are not available in the District of Columbia and New York.
Eligibility will be determined at the time of application based upon applicable underwriting guidelines and rules in effect at that time.
Your ERIE agent can offer you practical guidance and answer questions you may have before you buy.


A better insurance experience starts with ERIE.
Haven't heard of us? Erie Insurance started with humble beginnings in 1925 with a mission to emphasize customer service above all else. Though we've grown to reach the Fortune 500 list, we still haven't lost the human touch.
Contact Christopher Peters Insurance today to experience the ERIE difference for yourself.
Filed Under: Home Sense
|
Tagged With: Homeowners Insurance, Personal Insurance