Article originally posted on www.erieinsurance.com

(opens in new tab)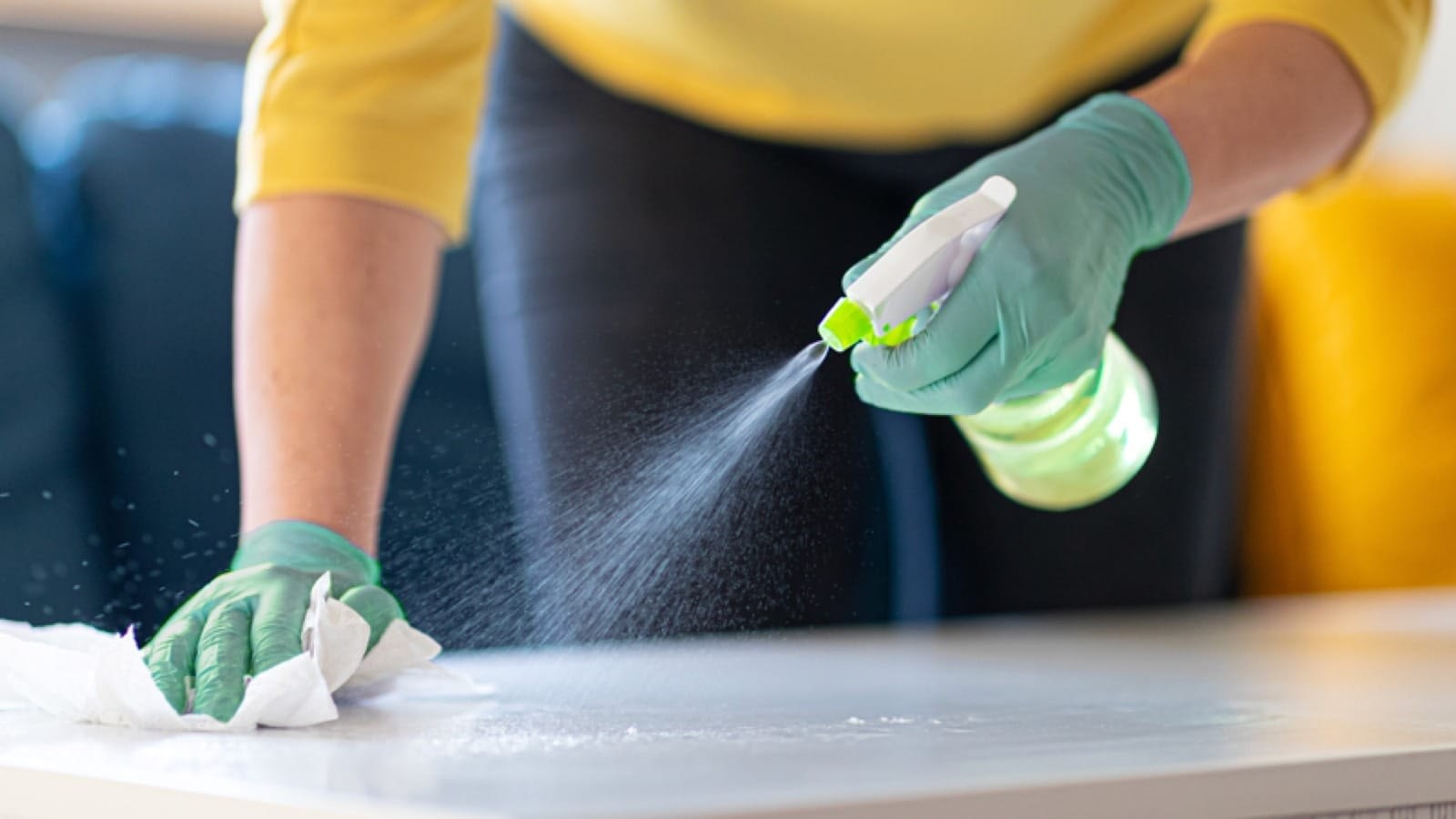 If you're a business owner, today is anything but business as usual.
As you continue to grapple with the evolving changes brought on by the coronavirus pandemic ‒ from social distancing requirements to telecommuting policies ‒ you're also faced with meeting changing expectations from your customers as well as local, state, and federal governments.
Once expectation at the top of everyone's list is a workplace that meets higher cleaning and sanitation standards. But what if you don't have the time (or the experience) to train your team on these new cleaning protocols… let alone keep up with them?
It may be time to outsource the dirty work.
Many businesses rely on third-party cleaning professionals to handle their sanitation and janitorial needs. If this is new territory for you, here's how to approach the search.
How to Clean Your Business During COVID-19
Your first task is to get familiar with the new steps that organizations must take to clean and disinfect their workplaces ‒ even if you aren't planning on doing the actual cleaning yourself.
For expert advice from the Center for Disease Control and Prevention, refer to the recently published CDC guide for cleaning and disinfecting public spaces, workplaces, businesses, schools, and homes. Use this guide as your roadmap to develop an idea of the type of cleaning practices your business needs to follow. A cleaning professional will be able to help you fine-tune your plan with their services.
Create your plan.
Assess your workplace and figure out what needs to be cleaned and how frequently.
Identify your high-contact areas and determine the best way to disinfect them. The CDC recommends disinfecting these areas at least once a day.
Get familiar with the type of products and equipment that will be needed to get the job done. The EPA's List N contains a frequently updated catalog of registered surface disinfectants that can kill viruses stronger than SARS-CoV-2, which causes COVID-19.
Carry out your plan.
Whether it's you or your cleaning company, the CDC recommends the following:
Use soap and water to clean any surface before it's disinfected.
Then, use an appropriate disinfectant that's EPA-approved (i.e., make sure it's on List N).
Always follow the instructions on your cleaning agent and disinfectant. Proper usage isn't one-size-fits-all. It can vary from product to product. And make sure these items are safely stowed away once cleaning is done.
Maintain ‒ and revise ‒ your plan.
Keep in mind that cleaning practices may change over time due to the types of cleaners and equipment available. Just make sure you continue to follow the recommended cleaning steps ‒ soap and water first, disinfectant second.
Ensure that you and your employees are following local, state and federal guidelines for hand-washing, face coverings and social distancing.
How to Choose a Cleaning Service for Your Business
Now that you have a plan, it's time to move that plan into action. The Better Business Bureau recommends seven steps you should take to find a cleaning professional.
Do your research. Ask friends, family members or others in your professional network for recommendations. Search for these or other companies online, and see what their reviewers have to say. It's recommended to find three companies to interview.
Interview your candidates. Interviews are a great opportunity to meet the individual(s) who will be cleaning your space. You can gain a sense of whether you're comfortable with the company and ask about the types of cleaning methods and products they'll use. In light of the COVID-19 crisis, many industry professionals are using new technologies and techniques ‒ from electrostatic spraying to disinfecting fogging.
Check their credentials. Get to know this phrase really well: registered, bonded and insured. You need to verify each one for any cleaning professional you're considering. Registeredmeans that the business is registered with their state's Division of Corporations office. Some geographic locations require companies to also be registered with their local municipalities. Important note: In most states, there is no agency that "licenses" cleaning services. However, if a company is going to be performing services outside the realm of standard cleaning (think any kind of HVAC/air duct work), it might need a license to perform them.
Bonded means that the business holds insurance that protects you from any dishonest or criminal acts by those who enter your property to clean. Insured means that you will be protected if negligence on the part of the cleaning crew causes damage to your business (think a faucet that's left on by accident).
Ask for references. When you've narrowed down your field of candidates, ask them for a list of references. After calling these contacts, take note of the companies who receive repeated, positive feedback.
Discuss cost. Discuss your needs up front – this is where your plan comes into play. Find out exactly what's included in their services. Many factors impact cost: the size of your workplace, how long you plan on needing their services, frequency and any specific requests. A cleaning professional should walk through your business (following appropriate social distancing protocols) before providing an estimate.
Get everything in writing. When you've made your final selection, create a written agreement. This document should clearly state the actions that the cleaning professional will perform. Make sure frequency and time to complete the tasks are included.
Prepare your physical workspace. Make sure your team is aware of the cleaning schedule, and secure any valuable items or confidential information in your workplace. Before the cleaning crew arrives, take care of any hazards that might cause an unwanted slip or fall. Common culprits in offices include power cords, slippery surfaces or spills, dim lighting, or cluttered walkways.
Protect What You've Worked To Build
Even if you take all the right precautions, accidents can still happen. That's why you need a good business insurance policy. At Erie Insurance, we know that liabilities vary from business to business. Our experienced local agents are committed to recommending the policy that's right for you.So as you take the right steps to keep your employees and your customers healthy, make sure the welfare of your business is covered, too. Talk to your local ERIE agent today for a no-obligation coverage review.

A better insurance experience starts with ERIE.
Haven't heard of us? Erie Insurance started with humble beginnings in 1925 with a mission to emphasize customer service above all else. Though we've grown to reach the Fortune 500 list, we still haven't lost the human touch.
Contact Christopher Peters Insurance today to experience the ERIE difference for yourself.
Filed Under: Business Sense