Article originally posted on www.erieinsurance.com

(opens in new tab)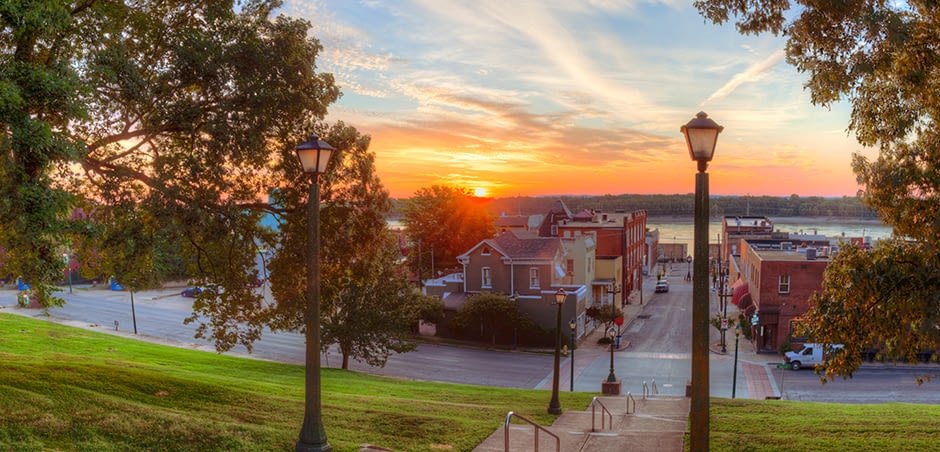 Nearly every company is leveraging technology and automation to make transactions more convenient. But as a business owner, you probably know there are some purchases where it still pays to work with a real-live person – one you can meet face-to-face.
And business insurance is one of them. With so many ways to buy insurance these days – what are the advantages of working with an independent Erie Insurance agent?
To answer that, we spoke with ERIE employees Rick Romanowicz and Joe Camas, state commercial insurance managers on our Commercial Lines team. In addition to offering decades of industry experience, both Rick and Joe work every day to help ERIE agents meet the changing needs of their business insurance customers.
In addition to sharing the advantages of insuring your business through a local agent, they've also offered some real-life examples of ERIE agents in action.
Benefits of Working with a Local Agent for Your Business Insurance
1. Local agents offer a personal relationship.
When you insure your business through a local independent agent, you're buying a policy from someone who can truly get to know you – and the unique needs of your business. That means your ERIE agent can take the time to discover what matters most to you, ask questions to uncover which policies and options will be the right fit, and develop an authentic relationship over time.
In the event you ever need to file a claim, you'll also have a local advocate to guide you through the process. That means you won't be waiting on hold to file your claim with a call center on the other side of the country.
According to Joe, who started his insurance career as an ERIE agent, poor claims experiences are often a determining factor when businesses make the switch to insuring through a local agent.
"I could not begin to count the times that a customer has come into an agency because they bought a policy online, but during a claim they couldn't get someone on the phone," he said. "When you have an issue, problem or claim, that's where ERIE's service shines."
ERIE in action: Rick recounted the story of a local restaurant that caught fire on a Friday night. "The customer called, and on Saturday morning, his local ERIE agent was there at the restaurant," he said. "The agent walked them through the entire claims process on site, and even helped find a fire restoration company to get the work started. You just don't get that kind of service anywhere else."
2. Local agents know your unique needs.
No two businesses are the same. That means your insurance needs will differ based on a number of factors – including both the size and nature of your business.
As a member of your community, your local ERIE agent is uniquely positioned to understand the insurance needs of your business. This helps ensure that your policy provides great coverage at a price you can afford.
But there's another advantage available to ERIE customers. Your agent can also help you take action to reduce risks in the first place with access to an ERIE risk control consultant. They're a resource to help you evaluate the potential risks your business faces and then recommend measures you can take to help reduce those risks.
ERIE in action: Joe has plenty of stories that demonstrate how ERIE's risk control services have paid off big for business customers. "During a risk control visit with a manufacturing client, the consultant used an infrared thermography camera to identify potential hotspots behind the walls," he explained. "They found an electrical panel that was registering extremely high heat, representing a major fire hazard. The business had no clue it was an issue, but because of our risk control services, they were able to get it repaired immediately."
3. Local agents look out for your best interests.
Another great advantage of working with an independent ERIE agent is that they don't work solely for us (hear us out on this one). Of course, we'd love to have you as an ERIE commercial customer. But your agent also has the freedom to write policies with a variety of different carriers – meaning they can offer more policy options if we're not the best fit for your specific insurance needs.
The result: You can trust your ERIE agent to look out for your best interests and use their insurance knowledge to your advantage.
ERIE in action: Your local agent is there to help when your insurance needs change. "Say you own a restaurant business, but then you add a food truck," explains Rick. "An ERIE agent is able to make sure you're protected as your business grows and evolves. And if a customer's needs go outside of what we offer, their agent can still protect them by writing policies through other carriers."
4. Local agents are insurance experts.
To sell a business insurance policy, your state requires every agent or broker to be licensed. But outside of those basic requirements, it can be hard to judge how experienced an agent really is – especially if you're buying a policy online or over the phone.
But when you purchase an insurance policy from a local agent, you know exactly who you're buying from and the insurance expertise they bring to the table. Chances are, your agent has spent years (or even decades) building a reputation within the community. You can set up a meeting to get to know them before you buy a policy. And you can even ask for references from some of their other commercial customers, if you'd like.
ERIE in action: As a former agent himself, Joe knows the investment local agents make in building their insurance expertise. "When you deal with someone over the phone, you don't know if they've been licensed for six months or six years," he said. "At ERIE, many of our agents are running second- and third-generation businesses. They're mainstays in the community, and often provide the combined expertise of decades worth of knowledge and training."
5. Local agents invest in your community.
When it comes to insurance, the ERIE agent in your neighborhood understands the risks associated with where you live, such as the local costs of construction and common claims.
But the benefits of their local roots don't stop there. Since your agent is a part of the community, they're also invested in making your town a better place to live and work. Whether that's sponsoring the local little league team or giving back through community service and nonprofit donations, ERIE agents build a strong presence in the areas they serve.
ERIE in action: Giving back is nothing new for ERIE agents. But the COVID-19 pandemic provided new ways for them to serve their communities. "In 2020, ERIE gave every agent an extra $1,000 to help their communities," said Rick. "I know an agent that provided meals for dozens of families as a way to give back. They're a part of the community. And that means something to them." (Read more about our ERIE Agents Giving Back program.)
Experience the difference an agent can make.
Don't just take our word for it. Get some first-hand experience on the benefits of working with your local ERIE agent for your business insurance needs.
Schedule an introductory meeting with us to discuss your business insurance needs and get a free, no-obligation quote.

A better insurance experience starts with ERIE.
Haven't heard of us? Erie Insurance started with humble beginnings in 1925 with a mission to emphasize customer service above all else. Though we've grown to reach the Fortune 500 list, we still haven't lost the human touch.
Contact Christopher Peters Insurance today to experience the ERIE difference for yourself.
Filed Under: Business Sense, ERIE Stories
|
Tagged With: Business Insurance, Commercial Insurance