Article originally posted on www.erieinsurance.com

(opens in new tab)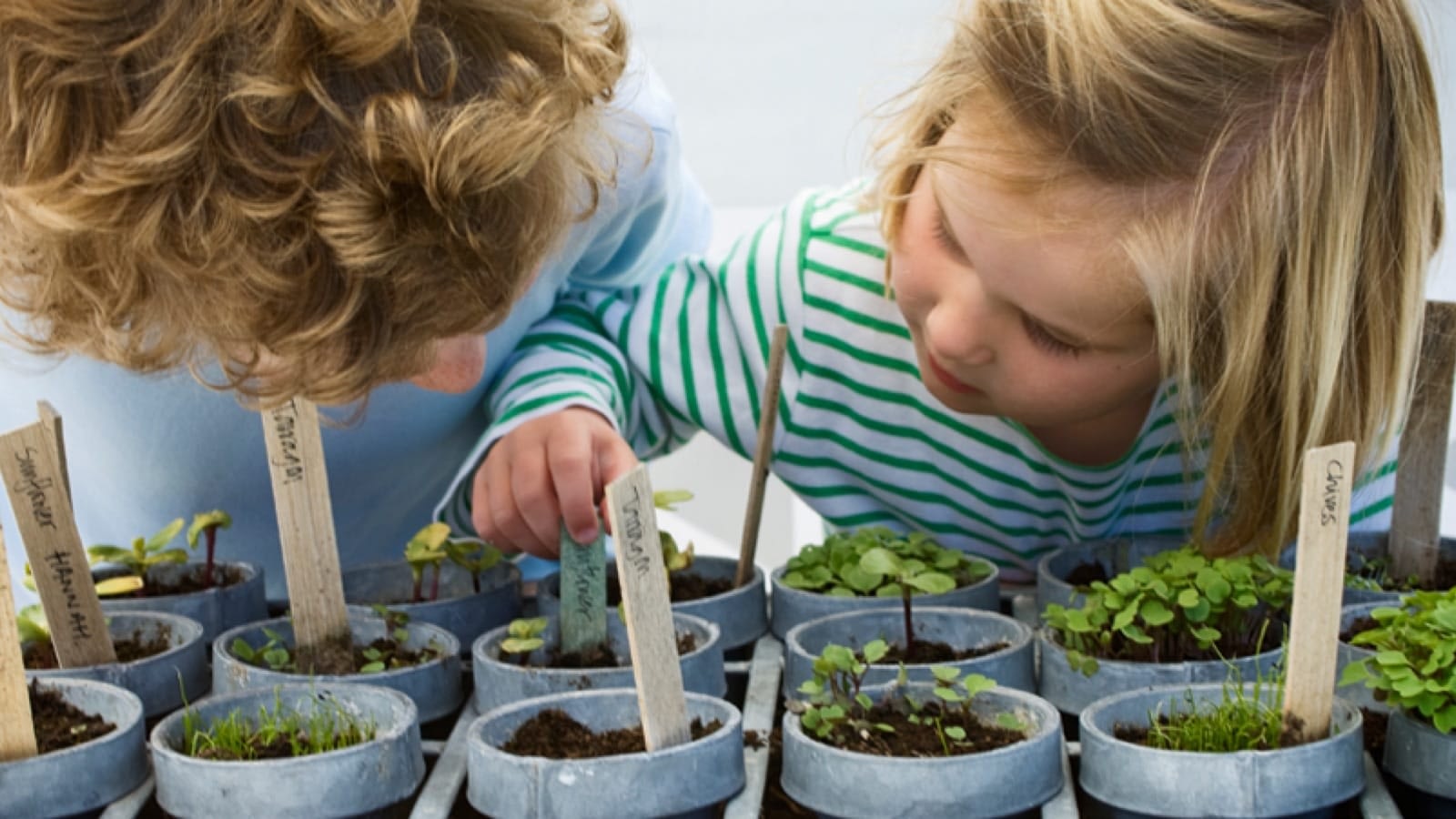 It's been a long winter and everyone's ready to start enjoying the outdoors again. But before you begin soaking in that summer sun, you'll have to navigate your way through the changing weather of spring.
In the spring, it's not uncommon to see vast temperature swings. And a warm sunny day can just as easily be followed by a week of cold and rain. To keep your kids busy — and away from the television or iPad — we've assembled a list of activities suited for both indoor and outdoor fun.
Here are some ways your family can enjoy the first signs of spring together:
Play a board game. Searching for things to do on a rainy spring day? Pull out a board game and let the fun begin. Whether it's a quick game of Chutes and Ladders or an all-day Monopoly marathon, some old-school fun may be just what you need to keep everyone entertained.

Learn a new skill. Work with your child to choose a new skill your family can learn together. Whether it's practicing Spanish or mastering the art of origami, you'll expand your horizons together.
Clean out your closets. Get a jump-start on spring cleaning by making space in your child's closet. Let them clear out any clothing they don't fit in or won't wear anymore. Then, if you're able to take it to a second-hand or resale shop, let them keep the money they earn from their old clothes can serve as motivation to get the job done.
Cook or bake. It's never too early to start teaching life skills to your children. Choose a simple meal like pasta and let them experiment in the kitchen. Or enjoy some homemade chocolate chip cookies.
Read a book. Purchase some books in advance to keep stashed away for a rainy day. A good book can keep your kids entertained for hours — no television required.

Work on a puzzle. Exercise their brain with a jigsaw puzzle. With an endless number of pictures to choose from, you're sure to find a puzzle to interest your child. Just be sure to pick one with an age-appropriate difficulty level.

Volunteer. Teach your kids the value of giving back to others. Whether you walk dogs at the local humane society or package meals at the food bank, it's always a good time to help those in need.
Snap some family photos. Allow your kids to show off their smiles or silly faces as they pose for an impromptu photo shoot. Learn how you can preserve those pictures for years to come.
Build a fort. Get creative with pillows, chairs and blankets on a rainy day.
Put on a play. Have your kids demonstrate their artistic prowess with a song, dance, or sketch.
Visit a historical site. Chances are there are some fun and educational opportunities right near you. You may even learn a thing or two.
Go bird watching. As spring arrives, so do native birds returning from their winter migration. Whether you set up a bird feeder in the yard or visit a local nature preserve, all you need is a pair of binoculars. You can even start a bird watching journal to see how many species you can find.
Gaze at the stars. Choose a clear night to stay up late and stargaze. While a telescope will give you a closer look at the evening sky, it's not necessary. Just grab a constellation map and see how many you can find together.
Play tag. Sometimes, the simplest games can be the most fun. Whether they opt for a traditional game of tag, freeze tag, or an evening game of flashlight tag, your kids can get in some cardio while having fun with friends and family.

Do yard work. All right, this may not sound like fun at first. But if you choose a simple job, your kids may just get excited about chipping in with the spring cleanup. Helping with tasks like planting flowers, picking up branches, or mulching the flower beds is a way to spend quality time together — while crossing an item off your to-do list.

Go camping. There's nothing like the great outdoors – even if it's only your backyard. So grab a sleeping bag and enjoy a night out under the stars. Try one of these 10 camping hacks while you're at it.
Wash the car. Combine time spent outside and household chores by washing all the winter dirt and grime off the family car. While the hose is out, your kids can wash down their bicycles, too.
Build a bonfire. As the warmth of the sun begins to fade, light a bonfire and enjoy the first s'mores of the season. Roast some marshmallows, enjoy the sights and sounds of a crackling fire — and don't forget to read our list of safety tips for backyard fire pits.
Play catch. The start of baseball season is one of the first signs that spring has arrived. So grab a ball and stretch your arm with a quick game of catch.
Get out on the water. Skip some stones and enjoy watching the ducks as they swim in a nearby pond. Or take a canoe or paddleboat to enjoy the afternoon at a local lake.
Take a walk or hike. Find a trail system near your home or stroll around your neighborhood. The fresh air will do you good.
Play a driveway game. Enjoy a driveway game of cornhole, foursquare, or basketball right outside your home.
Catch some bugs. Have you explored your own backyard lately? Learn together about the critters you see crawling or flying around.
Climb a tree. Find a safe spot on a sturdy branch to take in new views of your house and neighborhood.
Go fishing. Fishing can be a blast – and a great lesson in patience. So cast away, whether you're at the ocean or a local pond.
Plant a garden. Spring is the perfect time to start planting your garden. Plot the seeds to grow your own tomatoes, cucumber, or squash. By helping out with the growing process, your kids may be more motivated than ever to eat their vegetables.
Travel to a national or state park. Experience the beauty nature has to offer at your local park or nature preserve. There's no better place to enjoy the first signs of spring.
Fly a kite. Take advantage of that windy day by seeing how high you can fly. You can buy a kite from a kit or try making one of your own. Then, help your kids release it into the air in a park or your backyard.
Go on a scavenger hunt. Hide household items around your yard for the kids to find. Then, create a list – and some friendly competition.
Splash in a puddle. Take advantage of those April showers. Just be sure to put on some rain boots or a poncho.
Build a bird feeder. There are plenty of simple plans available online and kits you can buy in-store. Fill it with seeds and watch as birds fly in to feast.
Ride your bikes. Hit up your local bike trail or explore some new areas of your neighborhood. And learn how to stay safe by protecting yourself from bike theft.
Pick fresh strawberries. Food tastes better when it's fresh from the farm. Find a local strawberry patch and enjoy picking your own healthy snack.
Run in a virtual race. Many fitness apps include sharing functionality. Challenge friends and family to lace up their sneakers to get some exercise together, whether it's a competitive 5K or a casual 1-mile run.
Spring is the perfect time to celebrate new beginnings. Whether you're occupying the kids on a rainy day or enjoying the sun's warmth, the most important part is making new memories together as a family.
At Erie Insurance, we want you to relax and enjoy more of what makes you and your family happy, knowing that your home is protected. Learn more about homeowners insurance from ERIE or talk to an agent in your neighborhood.

A better insurance experience starts with ERIE.
Haven't heard of us? Erie Insurance started with humble beginnings in 1925 with a mission to emphasize customer service above all else. Though we've grown to reach the Fortune 500 list, we still haven't lost the human touch.
Contact Christopher Peters Insurance today to experience the ERIE difference for yourself.
Filed Under: Home Sense